International Support for Earthquake Response Efforts in Turkey and Syria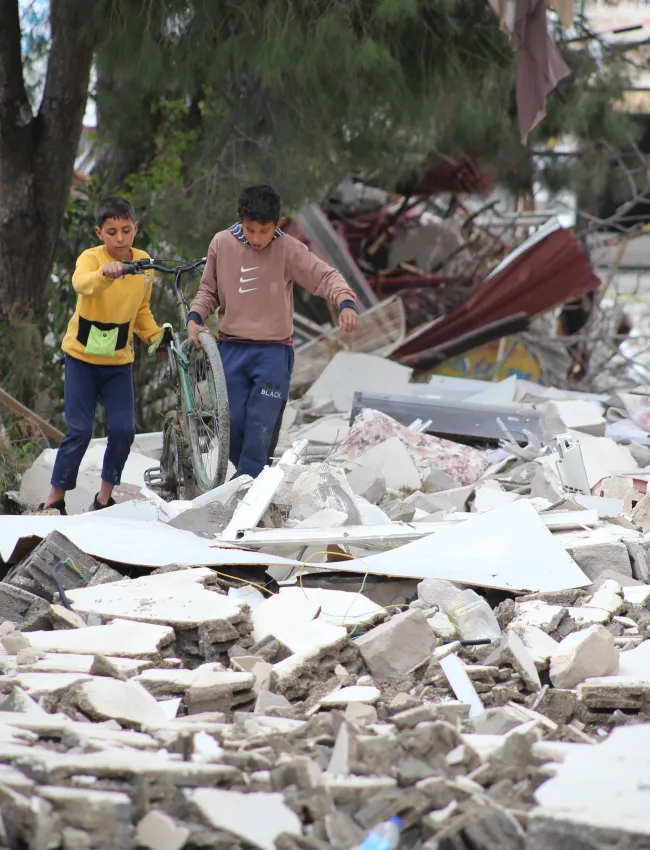 The German Marshall Fund of the United States
About this event
Two earthquakes of magnitude 7.8 and 7.5 struck southern Turkey and northwestern Syria on February 6, leaving a trail of devastation across 10 Turkish provinces and a Syrian region already devastated by years of civil war. The tremors were disasters of rare intensity and destruction that affected more than 13.5 million people in Turkey alone. The official death toll stood at 47,975 as of March 11, and tens of thousands more were injured. The full extent of the damage is still unknown but could cost Turkey between $50 billion and $80 billion, equivalent to at least 5% of the country's GDP. The international community, including Europe, quickly came to Turkey's aid by sending rescue teams and contributing to relief operations. The EU called for a donors' conference to bring together representatives of financial institutions, donor countries, and the Turkish government.

Join us for this event at which we will discuss the need for international support for the affected areas in Turkey and Syria, and expectations and outcomes of the donors' conference.

Please contact Ceylan Canbilek at [email protected] if you require further information.

The German Marshall Fund of the United States (GMF) is a nonpartisan policy organization committed to the idea that the United States and Europe are stronger together.

This online event is part of a series of events and analyses organized as part of a partnership between GMF and the Union of Chambers and Commodity Exchanges of Turkey (TOBB) that launched, in 2017, the GMF-TOBB Fellowship on Turkey, Europe, and Global Issues.