Applications Closed
The Marshall Plan at 75: Drawing Lessons for a World in Turmoil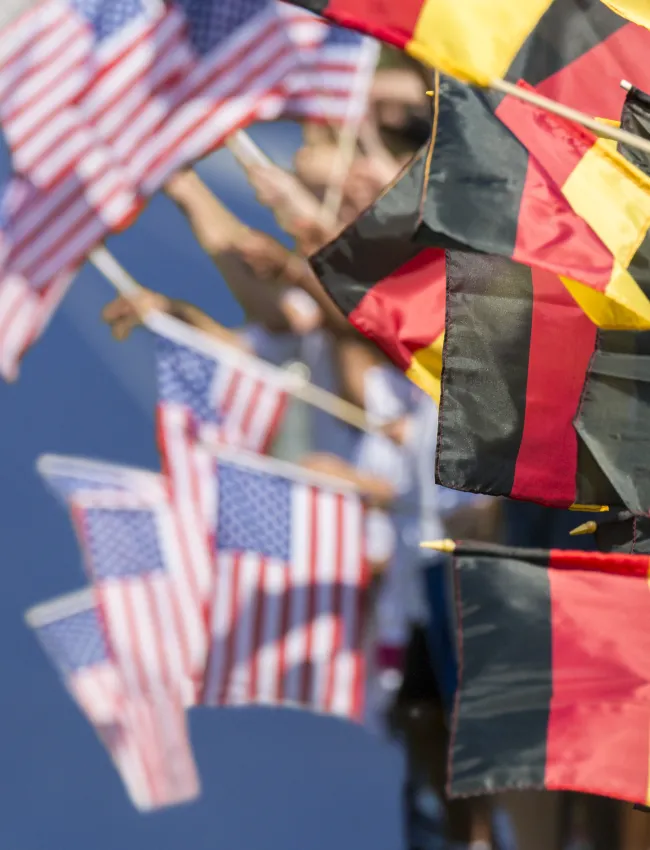 Location
GMF's Berlin Office
About this event
Are you interested in US-German relations and want to delve deeper? Do you want to learn more about the Marshall Plan and discuss its relevance today? Do you enjoy interacting with peers to come up with new ideas and solutions?
If so, join us for a one-day workshop aimed at exploring the legacy of the Marshall Plan for US-German relations and discussing how its ideas can help us tackle today's biggest challenges. The workshop will focus on contextualizing the historical importance of the Marshall Plan, discussing its impact on German and US foreign policy and society, and reflecting on whether a new "Marshall Plan" is needed today.
The workshop will feature an interactive discussion with a Marshall Plan expert and group work to exchange ideas with your peers and develop your own. It is a great opportunity to deepen your knowledge by engaging with subject matter expert and meet other young people also interested in the future of transatlantic relations.
This exclusive event is held in partnership with the US Embassy in Berlin and is part of the German Marshall Fund's programming celebrating the 75th anniversary of the Marshall Plan and the 50th anniversary of GMF's founding.
When?
May 30, 2022, from 9:30 a.m. to 5:00 p.m. (CET)
Where?
GMF's Berlin Office
Who can participate?
German or US citizens residing in Germany

Students enrolled at a university in Germany or recently graduated

Students between 20 and 26 years old

Students comfortable speaking and interacting in English
The program is open to students from all academic disciplines—what counts is your interest in and motivation to learn more about the Marshall Plan and transatlantic relations. Participation is free of charge and travel costs will be reimbursed. Reimbursement of accommodation costs will be considered upon individual consultation.
To apply, please fill in this form by May 8, 11:59 p.m. CEST. Applicants will receive a notification by May 13 if they have been selected to participate.
For any questions about the program or application process, please contact Anne Flotho-Liersch ([email protected]) or Matthew Delmastro ([email protected]).  
Because of the ongoing health risks associated with Covid-19, GMF has introduced strict office guidelines for in-person events, including but not limited to the requirement that all visitors to the GMF Berlin Office must show proof of vaccination and a negative test result not older than 24 hours (2G+). For information about additional requirements, please contact the event organizers.
Who we are:
The German Marshall Fund of the United States (GMF) is a non-partisan policy organization committed to the idea that the United States and Europe are stronger together. This project will be carried out by the Berlin chapter of GMF's Young Transatlantic Network of Future Leaders (YTN), in partnership with the US Embassy Berlin.