Paramilitarism in Central and Eastern Europe: Adjusting State-Society Relations in Times of Insecurity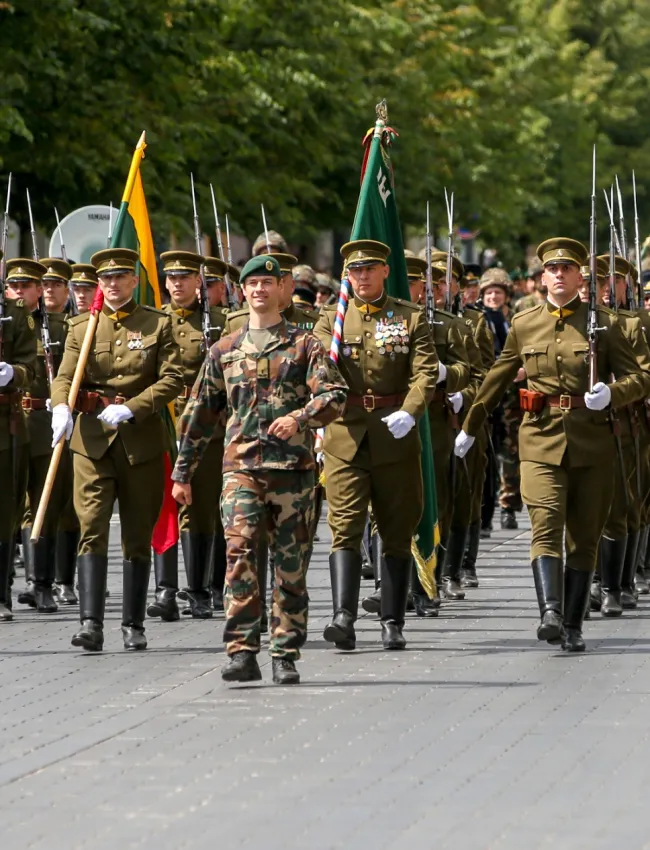 About this event
Presentation
Matej Kandrik, Director, STRATPOL – Strategic Policy Institute, Slovakia, ReThink.CEE Fellow, German Marshall Fund of the United States, and #democraCE Fellow, Visegrad Insight, Poland
Discussant
Weronika Grzebalska, PhD, Institute of Political Studies, Polish Academy of Sciences, and

ReThink.CEE Fellow, German Marshall Fund of the United States
Moderation
Joerg Forbrig, Director for Central and Eastern Europe, German Marshall Fund of the United States
Paramilitarism has, over the last years, resurfaced with new vitality across Central and Eastern Europe. It ranges from self-defense militias to vigilante migrant "hunters", and from state-loyal groups to paramilitary formations officially integrated into national defense systems. The appearance of paramilitaries in a peaceful and stable region might seem paradoxical. Yet historical roots of statehood in the region, the current socio-political context there, and major changes in the security environment have been important drivers behind this revival.
At the same time, this development touches upon essentials of democratic statehood in the region. Important questions arise as to the state monopoly of power, extremism and nationalism, youth political engagement, or civic and political education.
The German Marshall Fund of the United States is pleased to invite you to the presentation and discussion of a new policy paper that examines this, hitherto rarely studied, phenomenon of paramilitarism in Central and Eastern Europe.
This event is part of the ReThink.CEE Fellowship, which was established by the German Marshall Fund of the United States in 2018. As Central and Eastern Europe faces mounting challenges to its democracy, security, and prosperity, the ReThink.CEE Fellowship supports next-generation thinkers and activists to conduct original policy research, to offer fresh thinking and perspectives, and to shape effective responses by the transatlantic community.