Three Candidates, Three Visions – A Readout of the First TV Debate
Speakers:
Peter Kloeppel
,
Julia Schwanholz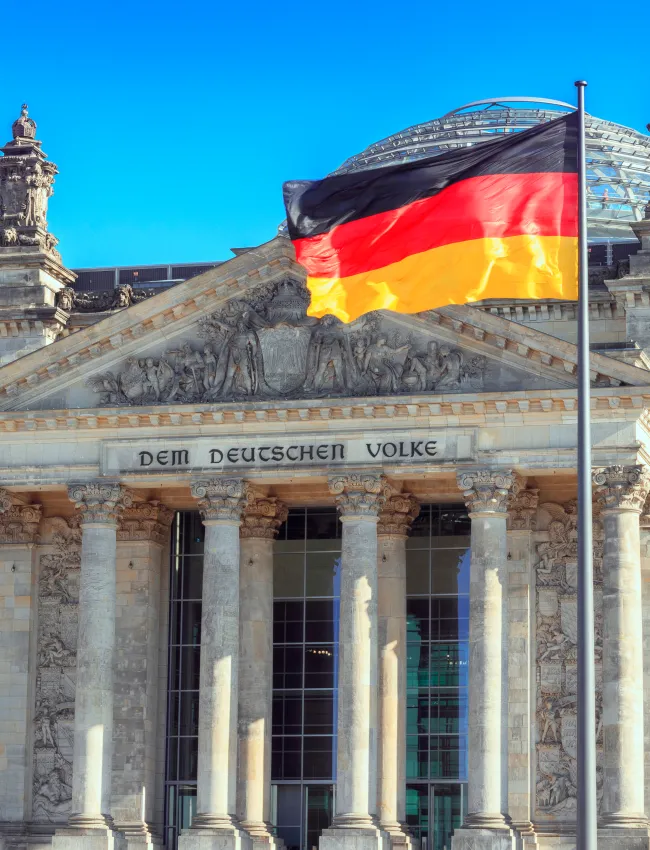 About this event
With Germans heading to the polls in just a few weeks, the chancellor candidates have entered the final phase of their campaigns. The first TV debate will take place amidst the ongoing pandemic, the crisis in Afghanistan, and a whole range of domestic issues. It will serve as a crucial opportunity for the leading candidates to present their visions for Germany's future and inaugurate a new era in German politics.  
In conversation Sudha David-Wilp, Peter Kloeppel, co-host of the TV debate, and political scientist Julia Schwanholz will share their impressions and discuss  the performance of the three chancellor candidates on their final stretch of the campaign trail.  
This event is part of GMF's series Elections 2021: Choices for Germany after Merkel. After 16 years in power, the era of chancellor Angela Merkel will come to an end this fall. The race to succeed her is open and the parties are facing a challenging election campaign. The outcome of the federal elections will have strong implications for the future of European, as well as transatlantic and global policies. GMF is following the campaign closely and hosting a series of expert conversations and discussions to provide context and analysis.
If you have any questions, please contact Franka Ellman at [email protected].