Survey Launch:
Turkish Perceptions of the European Union 2022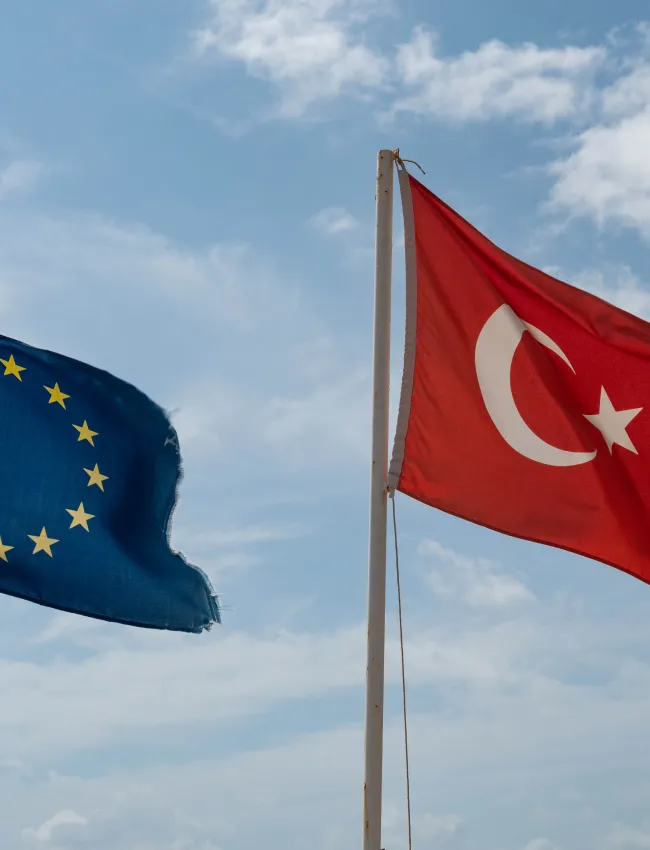 The German Marshall Fund of the United States
About this event
While not one of the key drivers, public opinion has increasingly become an important factor impacting foreign policy. The Turkish Perceptions of the European Union survey aims to reflect on Turkish public opinion toward the European Union, Turkey's EU accession process, the reform process, and Turkish foreign policy in general. The field study of this year's survey was conducted during Russia's invasion of Ukraine, making the results even more important.
 
The survey provides responses to questions such as "Whom should Turkey cooperate with on international relations?", "How would you vote if there was a referendum on Turkey's EU accession?" and "What role should Turkey play in the face of Russia's invasion of Ukraine?"

Please join us for this virtual panel where the survey results will be presented and discussed.

If you have any questions, please contact Annika Vollmer at [email protected].

This online event is part of a series of events and analyses organized as part of the GMF-TOBB Fellowship on Turkey, Europe, and Global Issues launched by GMF in partnership with the Union of Chambers and Commodity Exchanges of Turkey (TOBB) in 2017.