Elena Bryan
Formerly Visiting Senior Fellow
Elena Bryan was formerly Visiting Senior Fellow at GMF.
Elena spent most of her career at USTR. Before returning to Washington, she lived in Brussels for nearly six years. She was senior trade representative at the U.S. Mission to the EU where she was USTR's senior official in the EU during the T-TIP negotiations. In more than 20 years at USTR, she oversaw bilateral trade relations in Southeast Asia and India, negotiated market access, rules of origin, and development chapters in several U.S. trade agreements, and represented the United States at the WTO. Early in her career, she served a tour at USTR's Geneva office where she focused on tariff and non-tariff barrier negotiations. Before moving to Brussels in 2011, she led U.S. efforts on the intersection between trade and development in the international trading system, including development aspects of the Trade Facilitation Agreement.
Featured Work
Image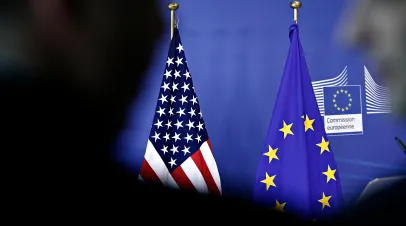 This is part of our series on the policy implications of the 2020 U.S. presidential election for U.S....