Jason Steinbaum
Formerly Visiting Fellow
Jason Steinbaum was formerly Visiting Fellow at GMF.
Previously, he was Staff Director of the House Subcommittee on the Western Hemisphere and worked for Senator Donald W. Riegle, Jr. (D-MI).
During his extensive career in Congress, Mr. Steinbaum wrote key legislation affecting U.S. foreign policy, including the Syria Accountability and Lebanese Sovereignty Restoration Act, the Missing in Cyprus Act, and the law providing normal trade relations with Albania. He was a leading staffer on U.S. policy toward the Balkans, authoring several important amendments relating to Kosovo and Serbia, and has monitored elections in countries throughout the region.
Mr. Steinbaum holds a JD and an MA in Law and International Affairs from The American University in Washington, DC. He received his BA with distinction from the University of Virginia. Mr. Steinbaum is a member of the bars of the States of New Jersey and Pennsylvania. He and his family live in Northern Virginia.
Featured Work
Image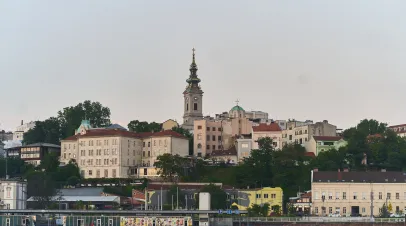 Any divisions between the United States and its European allies and partners on issues like defense spending, Nord Stream II, or support for NATO have...