Helping Migrants in the Western Balkans End "the Game"
May 09, 2022
From the Yugoslav wars to the record number of asylum-seekers in 2015, the Western Balkans have witnessed numerous migration movements. Against the backdrop of the ongoing migrant crisis from the Middle East, millions of people are seeking refuge due to the war in Ukraine. Grupa 484, a non-governmental organization (NGO) focusing on migration, is trying to find solutions to the challenges ahead.
Among some refugees coming to Europe, there is an expression for attempting to cross the border to the destination country: "to go on a game." Either you win the game by getting across and making it to the next country or you lose and are pushed back.
Most refugees arriving in Serbia are about to go on this game. In recent years, tens of thousands of refugees from war-torn countries like Syria, Afghanistan, and Iraq came to Serbia. Many of them consider the arrival country to be a transitional stop, where they will stay for some time before eventually continuing their journey to Western Europe.
Some refugees try to cross the border toward neighboring countries 10 to 20 times. But since war in Ukraine began, the border police has shifted its focus, making it easier to "win the game."
This new development is just one of many in the ongoing movement of refugees across Europe that has never really ended. "The refugee crises are actually now waves, waves after waves," says Vladimir Petronijević, executive director of Grupa 484, an NGO based in Belgrade that focuses on migration.
The war in Ukraine is forcing people to leave their homes and seek refuge in neighboring countries. In just the first five weeks of the war, over 4 million Ukrainians left the country.
However, Petronijević observes, European countries have a different approach with this humanitarian crisis compared to previous ones: "Now the European Union is acting completely differently. It enacts the EU's 2001 directive, and the refugees from Ukraine are given temporary protection. All of them, even their pets." 
At the same time, he continues, "for these people who come from the Middle East, we have fences, wires, we have border police dogs that we push on them."
And even if they do manage to enter a country, refugees often lack support or opportunities for finding employment, so they continue to countries like Germany, where they hope for better circumstances, he explains.
To change this and improve the situation for migrants in the Western Balkans, Petronijević and his colleagues at Grupa 484 are working tirelessly to make migrant integration more successful—so that they do not need to "go on a game" across the border again and again.
"We Want People Not to Learn How We Are Different, but How We Are Similar"
Grupa 484 was founded in 1995 by Jelena Šantić, a Serbian prima ballerina and peace rights activist. She named the organization after the 484 families who found refuge in Serbia after fleeing Krajina and the Croatian Army's Operation Storm.
Over time, the organization developed into a trusted site for humanitarian aid, assistance with housing issues, and psychosocial support, all while maintain their goal of helping refugees become independent and stand on their own two feet.
To that end, Grupa 484 has launched a project collaborating with schools and cultural institutions in communities with a high percentage of migrants to bring together the newcomers and the local population through various social activities.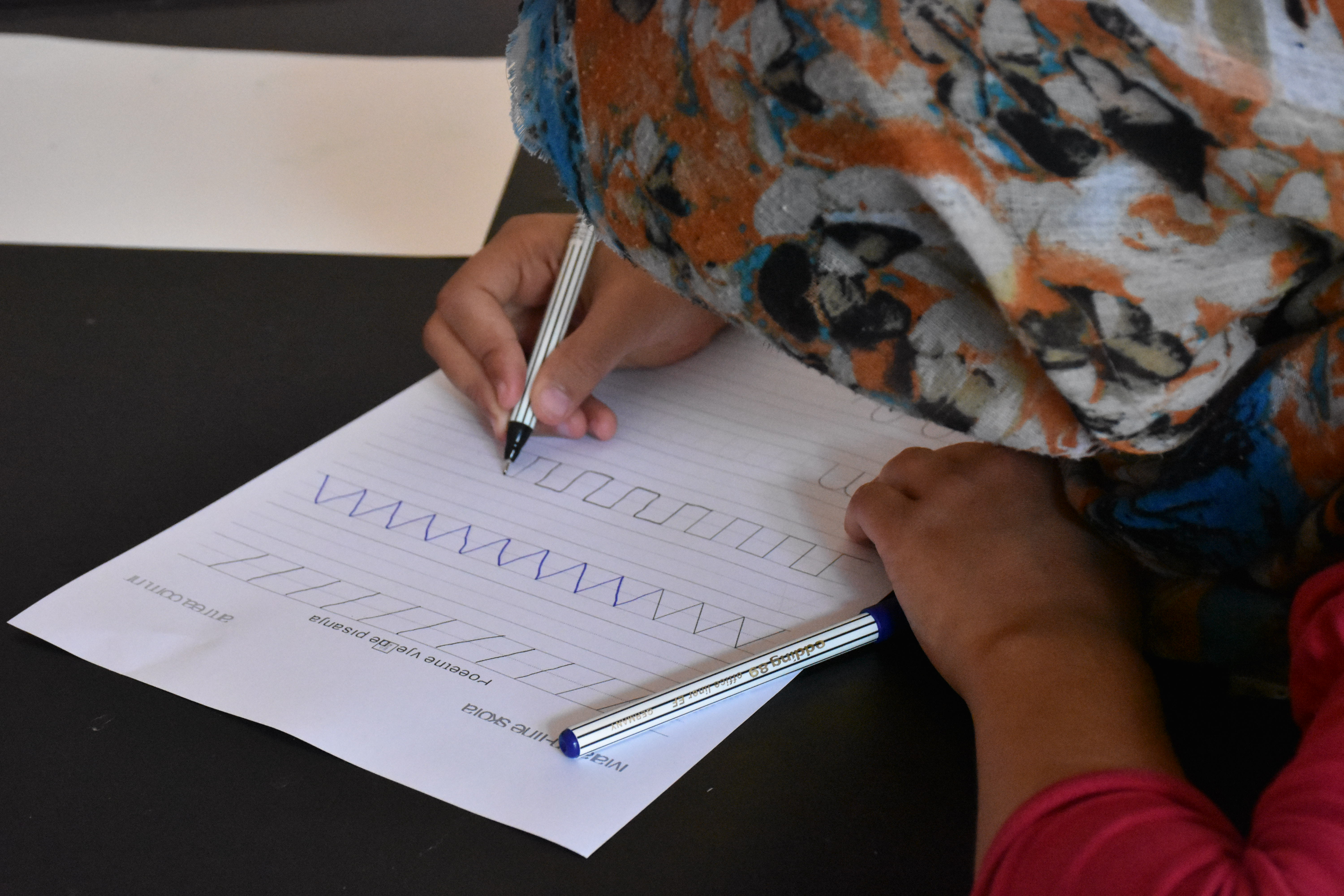 Within this framework, Grupa 484 celebrates holidays such as the Persian New Year, also known as Nowruz, and Christmas together with teachers and children from local and migrant families to learn about each other's cultures and customs. "We want people not to learn how we are different, but how we are similar," says Hamid Reza Shariat, who works for Grupa 484 as a Farsi-to-Serbian translator.
A former migrant himself, he supports families arriving in the country and often acts as a link between newly arrived families, Grupa 484, and local authorities.
"From Hell to Heaven"
Originally from Iran, Shariat came to Belgrade in 1986 to study dentistry. Back then, Shariat did not have to deal with a lot of the problems that many migrants face today. At that time, Yugoslavia had a visa-free travel agreement with Iran. Moreover, he feels, there are more prejudices today than when he first came to Serbia. "The Serbian people are very special. They can love you and hate you at the same time, and it changes back and forth very quickly," he says with a slight grin. "There's a saying in Serbian: 'Everything is as changeable as the weather': sometimes it's sunny, then there's thunder."
When refugees from the Middle East came to Serbia in 2015, translators were needed. Shariat applied and started working in a reception camp in the southern town of Presevo, where many refugees first landed in Serbia.
There, he saw their tiredness, their exhaustion—they had been through traumatic experiences, both in their countries of origin and during their journey.
They usually traveled with smugglers and were treated very badly. Some drowned or got sick. As a result, those who arrived often suffered from mental distress and needed psychological support. On occasion, pregnant women arrived at the camp and gave birth on the spot. "Life and death were very close in this place," Shariat says.
When he began working with Grupa 484 in 2017 at one of its asylum centers near Belgrade, he felt he had "gone from hell to heaven."
Most of the refugees had already been in the country for several months and their needs were quite different compared to those who had just arrived.
With Grupa 484, he accompanied younger children to the school to help with their study materials, cope with the new environment, and to foster understanding, of language and culture, between the teachers and students.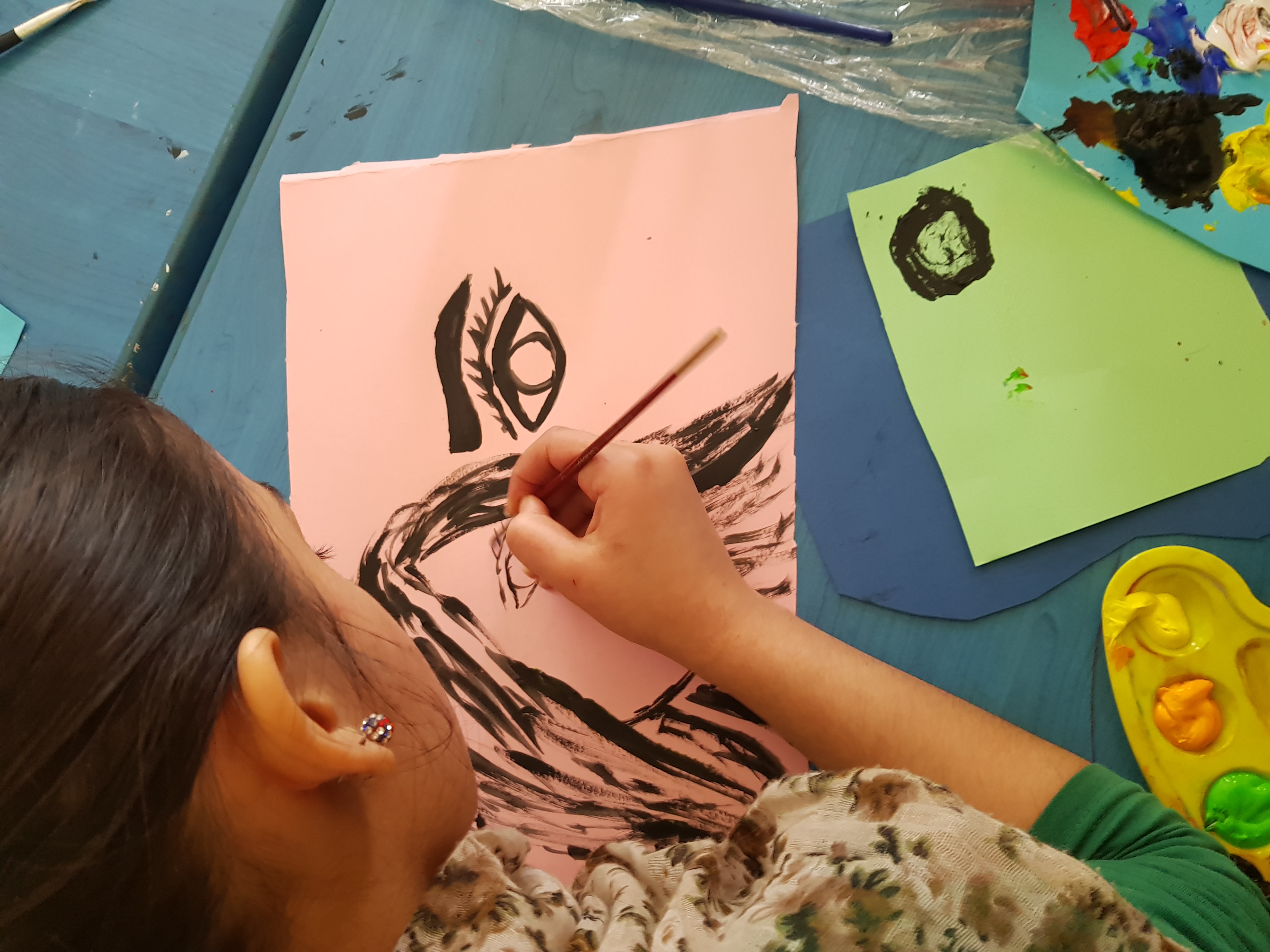 Witnessing the refugees' terrible situation improve after they have arrived in the country, thanks in part to Grupa 484, Shariat is overjoyed.
"Having an organization like Grupa 484 is really important," he says. "This kind of sustainable support helps people who arrive simply by treating them as human beings, by talking to them and trying to understand them, while bringing them closer to Serbian culture and society."
"Regarding that, every person matters, and we are trying to provide all necessary support that we can, in the capacities that we have. Sometimes it is enough, sometimes is not, but the will and initiative are always present."
Building a Society that Respects Differences and the Rights of All
Grupa 484 has also been running a think tank for over a decade. The Centre for Migration, which has been supported by GMF's Balkan Trust for Democracy since its early days, analyzes the situation of migrants.
Today, the center is active beyond Serbia, throughout southeastern Europe, cooperating with local communities and policymakers.
"Grupa 484 has the capacity to deal in depth with the migration situation and analyze it not only in Serbia, but also in other countries," says Petronijević. "Together with a network of partners, we are building the capacities of state institutions in the region to cope with migration."
The organization played a central in visa liberalization between the Western Baltic states and the European Union—an important milestone in the joint integration process. As a result of the advocacy work of Grupa 484 and other NGOs, people from all Western Balkan countries, except Kosovo, can travel freely through the EU with their passports.
Now Grupa 484 wants to find solutions to the refugee crisis resulting from Russia's war on Ukraine and its impact on the Western Balkans. "We can't expect neighboring countries to be able to handle this alone. All of Europe will be affected in some way," Petronijević says. "I think this new reality will shape our work even more in the coming years."