Republican Women — Political Orphans or a Way to Revise Politics?
October 23, 2018
"There are more women candidates than ever in this election. The 'pink wave' is already affecting the GOP." –Corinna Horst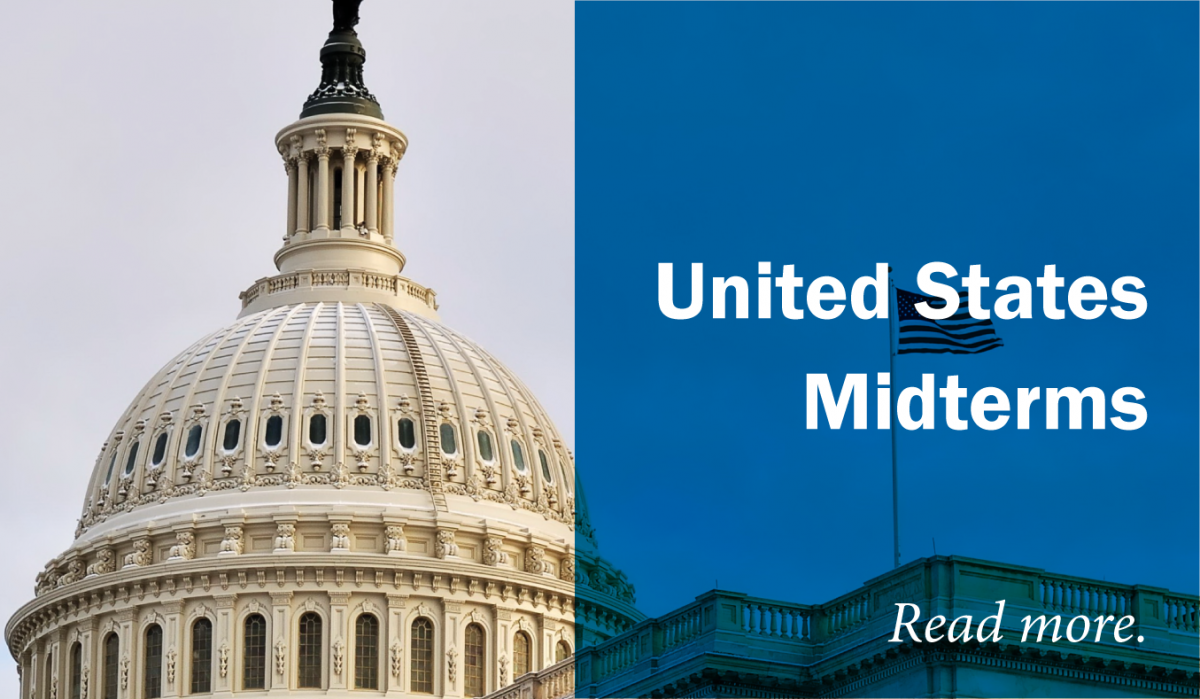 A historically high number of women are running for office in this midterm. This is especially true for the Democrat side, with 187 women candidates running for the House and 15 for the Senate. On the Republican party side, the numbers of women has increased only slightly (23 for the House and 6 for the Senate). In 2016 it was 120 Democrat and 47 Republican women for the House and 11 Democrat and 4 Republican for the Senate. Given President Trump's history of frequent sexist comments and the Republican support for Brett Kavanaugh despite sexual assault allegations against him, this is an important election for women and the role of women in the GOP right now is particularly intriguing.
Traditionally, the Republican party and its conservative ideology has hindered greater representation of women within the party. The party mainstream tends to reject appeals to minorities or minority-equality issues ("identity politics") but instead positions itself as a champion of talent and individual choice.  Republicans argue that "all issues are women's issues" because national security, the economy and immigration affect women just as much as they do men. Women have not been regarded as a separate group who have different life experiences that make them uniquely suited for office. Marsha Blackburn in Tennessee, the first Republican woman running for Senate in the upcoming mid-terms, represents this tradition: "I don't put my focus on being the first," she said in a recent interview. "I think it's important to put the focus on why people should elect me, and on the record of accomplishment."
But given the momentum of the #MeToo movement and the expectations of mobilized women going to the polls (likely in this election and the next) and increasing evidence that women are turning away from the GOP, the Republicans must find a way to respond.
There are some initial steps being taken.
First, the National Republican Congressional Committee selected New York Rep. Elise Stefanik to become the first woman to chair its recruitment efforts. Not only the youngest woman elected to Congress, Stefanik has put an emphasis on encouraging non-traditional candidates, including women, to seek office, arguing that the Republican party needs to better reflect the population at large.
More Republican women in political leadership positions would offer more diverse views from the Republican-leaning base, on gender and women's issues as well as all other policy matters.
Second, following the examples on the Democratic side, an increasing number of support initiatives are being created for Republican women running for office — from Republican Women for Progress, Maggie's List, Winning for Women, and Women Run. As more Republican women consider running for office, these organizations assist with trainings, fundraising, campaign strategy, and endorsements.
Third, gendered language is slowing seeping into some campaigns. For example, Michelle Mortensen, a candidate for the Nevada primaries on the Republican side, had told voters to support her because she has a better chance of defeating the Democrats' likely nominee, another woman. When Governor Phil Bryant recently appointed Cindy Hyde-Smith, currently the agriculture and commerce commissioner in Mississippi, to succeed retiring Senator Thad Cochran, he did highlight that Hyde-Smith is the first woman ever to serve as a U.S. senator from Mississippi. Rep. Martha McSally, who is running to replace retiring Sen. Jeff Flake in Arizona, skillfully mixes explicit references to gender with language traditionally associated with men such as fighter, warrior, leader — having previously been a fighter pilot in the U.S. Air Force.
If the "pink wave" of female candidates lands and Democrats gain control of the House in the midterm elections, Americans could see more minority representatives in Congress in 2019 than ever before. If, too, female voters turn away from the GOP (as some polls indicate) in even greater numbers, the Republicans will have to adapt. 
More Republican women in political leadership positions would offer more diverse views from the Republican-leaning base, on gender and women's issues as well as all other policy matters. Despite the conundrum of running with or against Trump, as well as how to tackle one's identity as a woman politically, the surge of women stepping into the limelight means that the Republican party cannot avoid the woman candidate factor for much longer.
Photo Credit: Brandon Stivers / Shutterstock