Online Event
EU-China Relations under France's Presidency of the Council of the European Union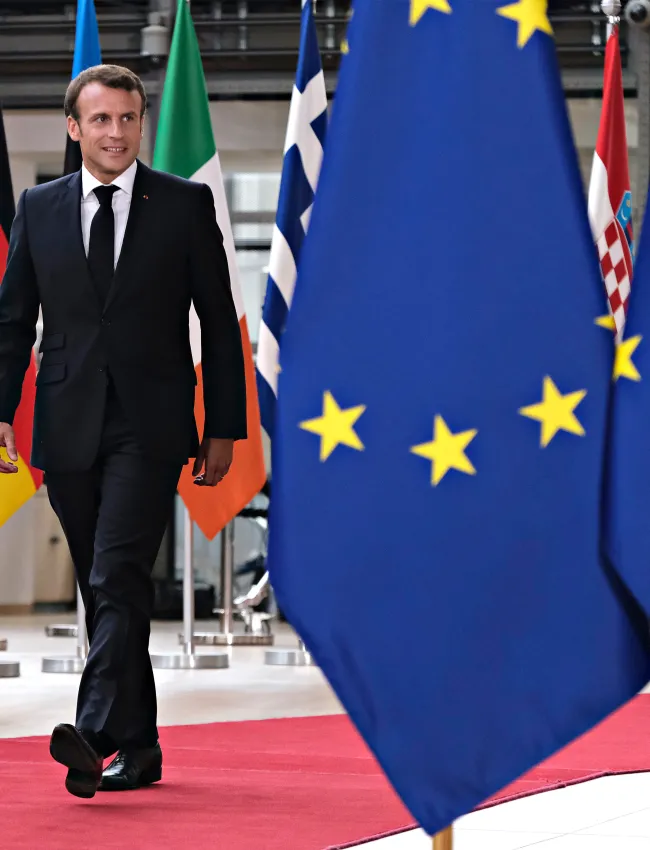 The European University Institute's Robert Schuman Centre
About this event
France assumed the presidency of the Council of the European Union on January 1, 2022, with an agenda that affirms Europe's approach to China: working together where possible and addressing the competitor and rival aspects of relations as needed. The past year saw the EU-China Comprehensive Agreement on Investment (CAI) frozen in the European Parliament after Chinese sanctions were levied on European parliamentarians and experts in response to EU sanctions over Xinjiang. Lithuania-China relations have steadily worsened as Beijing has used economic levers to punish Vilnius for agreeing to the establishment of a new Taiwan office under the name "Taiwan" instead of "Taipei." The European Union has recently decided to launch a case against China in the World Trade Organization, and Brussels also continues to prioritize developing an effective toolkit of economic anti-coercion instruments.
The German Marshall Fund of the United States and the European University Institute's Robert Schuman Centre invite you to participate in an event on EU-China relations under the French presidency Council of the EU. What are the biggest challenges for European unity in its approach to China? How will the Lithuania-China case affect broader EU-China relations?  What are the expectations for the next EU-China summit?
If you have any questions regarding the event or if you would like to send in questions for the Q&A in advance, please contact Jinny Ahn at [email protected]. We kindly request you include your name and affiliation when submitting questions. 
Schedule
8:30 a.m. EST | 2:30 p.m. CET
Bonnie Glaser, Director, Asia Program, The German Marshall Fund of the United States
Erik Jones, Director of the Robert Schuman Centre for Advanced Studies at the European University Institute
8:35 a.m. – 9:20 a.m. EST | 2:35 p.m. – 3:20 p.m. CET
Sun Yongfu, Senior Fellow, Center for China and Globalization, and former Director-General, Department of European Affairs, Ministry of Commerce (MOFCOM), People's Republic of China
Manuel Lafont Rapnouil, Director, Centre for Analysis, Planning and Strategy, Ministry for Europe and Foreign Affairs, France
Moderator: Martin Quencez, Deputy Director, Paris Office, and Research Fellow, Security & Defense, The German Marshall Fund of the United States
9:20 a.m. – 10:15 a.m. EST | 3:20 p.m. – 4:15 p.m. CET
François Godement, Senior Advisor for Asia, Institut Montaigne
Alice Ekman, Senior Analyst, European Union Institute for Security Studies
Noah Barkin, Visiting Senior Fellow, Asia Program, The German Marshall Fund of the United States, and Managing Editor, The Rhodium Group
Moderator: Xiang Lanxin, Director, Institute of Security Policy, China National Institute for SCO International Exchange and Judicial Cooperation (CNISCO); Director, Strategic Compass Dialogues (EU-China), Schuman Center, EUI, Florence; and Visiting Scholar, the Institute for European, Russian, and Eurasian Studies (IERES), The Elliott School of International Affairs, The George Washington, University