Sam Matheny
Formerly Visiting Fellow
Sam Matheny was formerly Visiting Fellow at GMF.
He serves on the board of governors for the National Wireless Safety Alliance, the board of the Ultra HD Forum, and the board of visitors for East Carolina University. He has served as an advisor to numerous startup and technology companies and is currently engaged with Reveal Mobile, a location-based advertising technology company, and Haystack TV, a personalized OTT headline news channel. He has previously served on the FCC Communications Security, Reliability and Interoperability Council (CSRIC), the Federal Emergency Management Agency's (FEMA) Integrated Public Alert Warning System Network Advisory Council (IPAWS NAC), and on the board of directors for the Advanced Television Systems Committee (ATSC), where he was chairman of the specialist group on the next generation of digital television. He previously chaired the organizing committee for the Marshall Forum on transatlantic affairs and participated in the Latino Initiative as part of the North Carolina's Center for International Understanding. Sam holds a B.S. in communications from East Carolina University, a M.S. in technology management from North Carolina State University, and a certificate for artificial intelligence and business strategy from the Massachusetts Institute of Technology. 
Featured Work
Image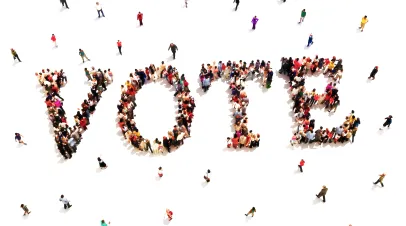 This article is part of our Future of Democracy Blog Series which offers reflections from discussions on issues around democracy that alumni of the...