The German Marshall Fund of the United States is grateful for the generous contributions it receives from individuals, foundations, corporations, and U.S. and foreign government agencies. Our donors make possible the strategic initiatives needed to strengthen transatlantic cooperation in the spirit of the Marshall Plan.
Our donors engage with GMF and its mission through partnerships, charitable donations, and through our Business Alliance membership. Below you may find a list of funders for the 2021 fiscal year (June 1, 2020 – May 31, 2021).
Read GMF's External Funding Principles  | Information on Supporting GMF
Strategic Cross-Sector Donors
$1 Million and above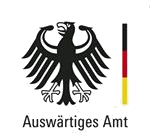 Bernard and Anne Spitzer Charitable Trust 
Phokion Potamianos

$100,000 - $999,999
Airbus Group
Australian Department of Foreign Affairs and Trade
Compagnia di San Paolo
Craig Newmark Philanthropies
European Commission
German Federal Ministry for Economic Affairs and Climate Action (through KfW)
Henry Luce Foundation
Hewlett Foundation
Meridiam Infrastructure
Porticus
Sandler Foundation
Swedish International Development Cooperation Agency
Swedish Ministry for Foreign Affairs
Taipei Economic and Cultural Representative Office in the United States
The Klarman Family Foundation
Turkish Industry and Business Association
United States Department of Housing and Urban Development
ZEIT-Stiftung Ebelin und Gerd Bucerius
$10,000 - $99,999
Air Liquide SA
American Council of Learned Societies
Antwerp Chamber of Commerce
AXA S.A
Bank of America Charitable Foundation, Inc.
Belgian Ministry of Foreign Affairs, Foreign Trade, and Development Cooperation
Bertelsmann Foundation (North America)
Boeing
Bundeskanzler-Helmut-Schmidt-Stiftung
Business Council of Canada
Capital Group Co Charitable Foundation
Christoph Henkel
Comcast Corporation
David and Vickie Smick Foundation
Directorate General for Neighborhood and Enlargement Negotiations
East-West Center
European Council On Foreign Relations
European Cultural Foundation
European Union
Exxon Mobil Corporation
Finnish Ministry for Foreign Affairs
Georgetown University
German Federal Ministry of Foreign Affairs
Goldman Sachs Gives
Google LLC
Istituto Affari Internazionali
J.P.Morgan Charitable Giving Fund
Konrad-Adenauer-Stiftung
McKinsey Global Institute
Michelin
Microsoft Corporation
Norwegian Ministry of Foreign Affairs
Office of the French Prime Minister
Open Society Foundations
Rainwater Charitable Foundation
Robert Bosch Stiftung GmbH
Stiftung Mercator Deutschland
Swiss Federal Department of Foreign Affairs
United Airlines
United States Department of State
United States Embassy Ankara
United States Embassy in Belgium
United States Mission to the European Union
Valeo Management Services
Wallenberg Foundations
$1,000 - $9,999
Charles Stewart Mott Foundation
ELEPHANT AT WORK
Family Fund
Fundacion ONCE
Goethe Institute
Mission of Japan to the European Union
Québec Government Office in Washington
Raytheon Company
Slovak Ministry of Foreign and European Affairs
Swiss Forum for Migration and Population Studies
The Omidyar Group
United States Mission to NATO
University of British Columbia
Wilhelm Merck and Nonie Brady
Board Member Donations
We are grateful to every one of our esteemed board members for their demonstrated commitment to GMF's mission.
Amanda Bennett
Annie Maxwell
Christopher Schroeder
David Ignatius
David Smick
Frank Friedman
Guido Goldman
Heidi Heitkamp
J. Robinson West
Janet Lamkin
John B. Emerson
John Harris
Rear Admiral (Ret.) John Kirby
Joyce Chang
Karen Donfried
Kassie Freeman, Ph.D.
Kathryn H. Ruemmler
Marc Grossman
Meghan L. O'Sullivan
Shyam Reddy
Thomas "Tad" Kelly