Strengthening the Security Resilience of Ukraine: Military, Energy, Cyber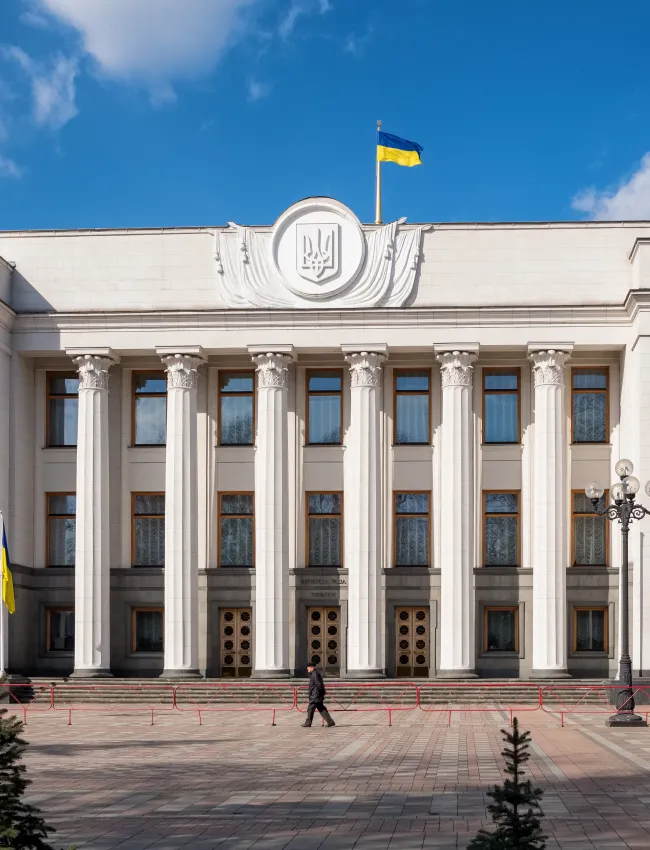 The German Marshall Fund of the United States
About this event
The recent cyber attack on Ukrainian institutions, Nord Stream 2, and confirmed reports of Russian saboteurs already in Ukraine point to continued subversive efforts to destabilize and harm Ukraine by the Kremlin. It also highlights areas of vulnerability in Ukraine's economy, critical infrastructure and security. Ukraine and western partners know that hybrid warfare and destabilization efforts remain a substantial threat for Ukraine. Russia actively uses every available weakness in the Ukrainian infrastructure and security system to achieve its geopolitical goals. Today Ukraine is fighting on several fronts, including to restore its sovereign territorial boundaries while also fending off threats to its energy, cyber, and information security.
In response, Ukraine has introduced a National Resilience System that includes measures to enable the state and Ukrainian society to identify, prevent, and mitigate the impact of threats to national security including critical infrastructure. Join the Transatlantic Task Force on Ukraine as we discuss whether the National Resilience System is working, the military dimension of national resilience, and how Ukrainian civil society can contribute to building out national resilience. Speakers will also discuss how the European Union, United States, NATO, and other partners support Ukraine's National Resilience System. There is support coming from Ukraine's partners, but is it enough, and what is needed to strengthen Ukraine's resilience?
This Transatlantic Task Force on Ukraine event is organized in collaboration with the Reanimation Package of Reforms, the German Marshall Fund of the United States, and the Transatlantic Democracy Working Group.
Speakers:
Yehor Cherniev, Member of Ukrainian Parliament, Deputy Chairman of Committee on Digital Transformation, Head of the Permanent Delegation to the NATO Parliamentary Assembly
Olena Pavlenko, President, DiXi Group
Maria Zolkina, Political analyst, Ilko Kucheriv Democratic Initiatives Foundation
Moderators:
Jonathan Katz, Senior Fellow and Director, Democracy Initiatives, German Marshall Fund of the United States
Olena Prokopenko, Fellow, German Marshall Fund of the United States