Tobias Spöri
Formerly Visiting Fellow
Tobias Spöri was formerly Visiting Fellow at GMF.
In addition to his GMF fellowship, Tobias is currently a research fellow at d|part, a Berlin-based think tank for political participation and democracy, an external lecturer at the Department of Political Science at the University of Vienna, and a freelance project manager in the European Capital of Democracy (ECoD) project. His research focuses on the transformation of democracy, political participation, and European politics.
Featured Work
Image
The rule of law and public safety is sometimes taken for granted in established liberal democracies as part of the normal operating procedure....
Image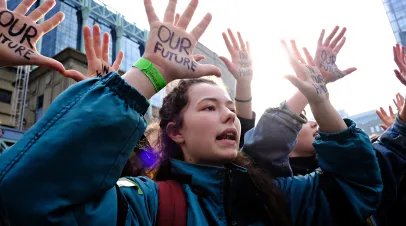 Young people are turning away from institutional politics and traditional forms of democratic participation....