Brussels
The leading center for transatlantic debate and analysis at the heart of the EU and NATO.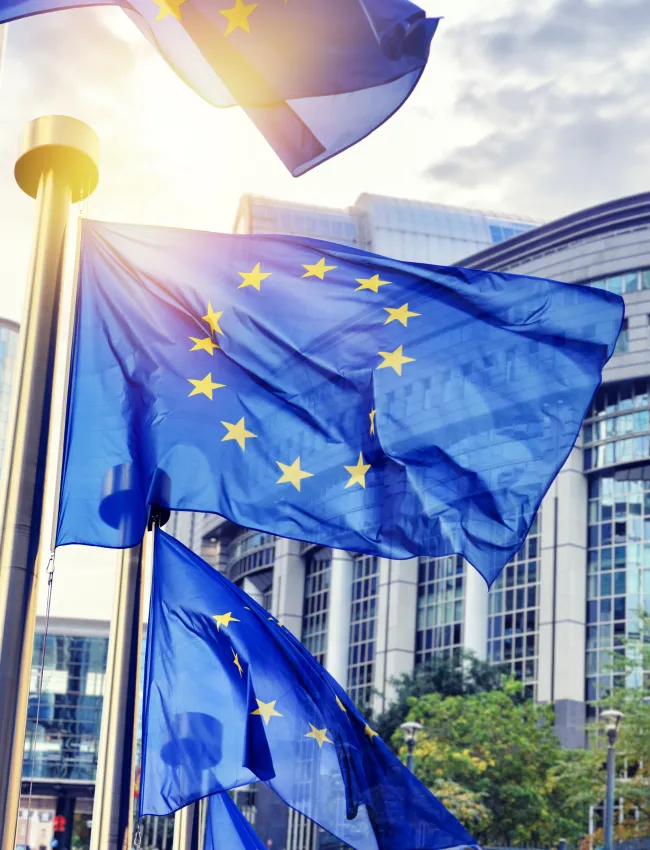 GMF's Brussels office brings US perspectives to European policy audiences and is the key conduit from GMF to European Union institutions, NATO, and Brussels' diplomatic, business, media, and civil society communities. Our perspective on the EU and NATO informs a wide range of GMF's transatlantic activities.
Established in 2001 against a backdrop of increasing size and influence for the European Union and its institutions, with a multinational staff and a network of resident and visiting fellows, GMF Brussels covers the full range of transatlantic issues and serves as a European hub for activities across GMF.
GMF Brussels also plays a central role in engaging research partnerships, civil society support, and plays a leading role in GMF's work on diversity and inclusion. The office is an important port-of-call for American dignitaries in Brussels, offering a platform to connect with the European policy community. Noteworthy guests include former California governor Jerry Brown, Secretaries of State John Kerry and Michael Pompeo, and leaders from all sectors of society who participate in office convening and the annual Brussels Forum.