Willy Brandt's Westpolitik - and Its Lessons for Today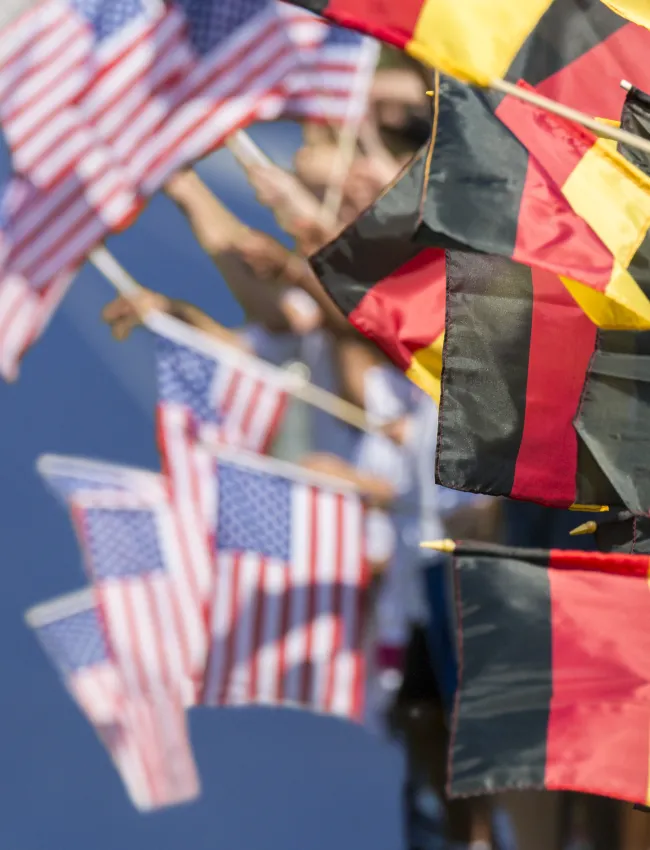 About this event
On the occasion of the 75th anniversary of the Marshall Plan and the 50th anniversary of the founding of the German Marshall Fund of the United States (GMF), the Friedrich-Ebert-Stiftung and GMF are honored to host an event about Willy Brandt's Westpolitik and its lessons for today. We cordially invite you to join our livestream for this exceptional occasion.
The Event will include keynotes by Timothy Naftali, Clinical Associate Professor of Public Service at New York University and former director of the Richard Nixon Presidential Library and Museum and Bernd Rother, Senior Research Fellow at the Bundeskanzler Willy Brandt Stiftung and a panel discussion with Nils Schmid, Member of Parliament, Ronja Kempin, Senior Fellow at the German Institute for International and Security Affairs and Timothy Naftali.
The stream will be activated shortly before the event commences.
Willy Brandt's Westpolitik – and Its Lessons for Today
Chancellor Willy Brandt's famed Ostpolitik rested on the solid basis of his Westpolitik. To achieve rapprochement with the Soviet Union and the other Warsaw Pact countries, Brandt found it essential to firmly root West Germany in the transatlantic partnership and to ensure that it pulled its weight when it came to defending freedom. The nexus between Ostpolitik and Westpolitik is often overlooked or even forgotten.
A key example of Westpolitik is Chancellor Brandt's speech at Harvard University fifty years ago, on June 5th, 1972. In it, he outlined the pillars of this policy and, in gratitude to the American people for the Marshall Plan help, he presented a gift to establish the German Marshall Fund of the United States.
Join us for a close look at Willy Brandt's Westpolitik to explore its role in the past decades, why it received little attention, and what we can learn from it for today's challenges.