Transatlantic Take
President Trump's Second Chance in Europe
Photo credit: Evan El-Amin / Shutterstock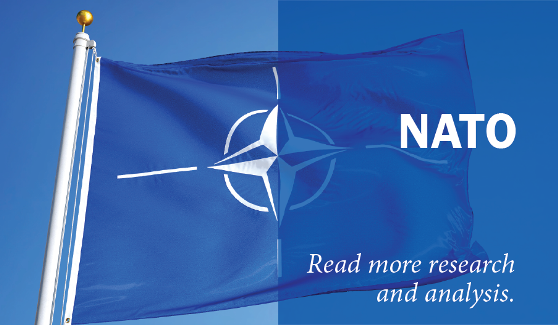 WARSAW — President Trump's visits this week to Poland and the G20 in Germany offer a chance to reassure European allies who are upset about his decision to withdraw from the Paris climate agreement and a shaky presidential performance in Brussels last month. 
That visit rattled some governments because of the president's glaring failure to endorse NATO's Article 5, a commitment that he had explicitly questioned during his campaign for the presidency. This uncertainty has yet to be fully addressed by the president's subsequent statement of support for Article 5 weeks later. 
Poland provides an opportunity for the administration to reset this narrative. President Trump will deliver a major speech in Warsaw. The president will be speaking in a nation that takes defense very seriously. Poland spends more than 2 percent of its GDP on defense and, given the presence of thousands of American troops, is now the center of gravity for the defense of NATO's Eastern Flank.  It is an ideal place to acknowledge Europeans' commitment to their own defense and the contributions that central and Eastern European nations in particular have made to the Alliance as they have fought and died side by side with Americans. 
NATO leaders understand that President Trump is serious when he says that Europe needs to step up and these warnings are having an impact. As Secretary General Jens Stoltenberg announced on June 28th, NATO allies other than the United States are expected to increase defense spending by 4.3 percent this year, gains that would have been unimaginable in recent years. 
Listen to the GMF Expert Briefing on G20 Summit and POTUS Visit to Poland
Warsaw presents an opportunity for President Trump to declare victory in his quest to achieve greater burden sharing within the Alliance by recognizing these efforts while strongly reaffirming Article 5. But his administration must also follow up on this success by shifting the focus to the capabilities that new defense commitments will help purchase. 
The visit to Warsaw also offers an economic opportunity. President Trump will meet with leaders of twelve countries that want to develop further energy and infrastructure North-South links on the European Union's Eastern Flank — the so-called Three Seas initiative. The region is hungry for U.S. liquefied natural gas (LNG) exports that would allow it to further diversify energy supply — something that is good for the U.S. economy and Europe's energy security. This too is another area where the president can cite progress. On June 9th, Secretary of Energy Rick Perry announced the first shipments of U.S. LNG to terminals in the Netherlands and Poland.  
Like the Brussels visit, this trip is not without potential pitfalls. In particular, the discussions in Hamburg at the G20 will cover many areas that divide rather than unite this administration and Europeans. Most European leaders are still smarting from the president's decision to withdraw from the Paris climate agreement and are worried about the President's trade agenda.  
But European perceptions of Trump also vary. In many Western European countries, he is deeply unpopular, creating no incentive for leaders to put up with public insults or provocative tweets. In the run-up to Germany's national elections in September, Chancellor Angela Merkel is under pressure to show that she can stand up to Trump. Both governments need each other too much to let the politics of the next few months define U.S.–German relations for the next three and a half years, so both leaders should tread carefully in their exchanges in Hamburg.  
Leaders in Central and Eastern Europe are largely pleased with the results of the administration's recent actions, such as expansion and extension of the European Deterrence Initiative. This will create the temptation in both Warsaw and Washington to resuscitate the "new Europe, old Europe" divide of the Iraq War-era. Such a development would be bad for Poland and bad for the NATO, but good for the advancement of Vladimir Putin's efforts to sow division within the Alliance.   
Trump will also hold his first face-to-face meeting with Vladimir Putin in Hamburg. This meeting will be watched closely by Americans and Europeans alike. Allies are generally pleased with the administration's continuation of the pressure track with Moscow but many are wary of Trump's desire to improve relations with a Russian leader who continues to undermine European democracies and to violate the sovereignty of Ukraine. Central Europeans will want to hear that Trump understands the threat Russia poses to the Alliance and its partners.
This week the president gets a second chance with the Europeans. The question is whether he will embrace the opportunity to strengthen the Alliance and avoid the pitfalls of further deepening differences. The answer will likely shape the course of his administration's transatlantic relations for years to come.