Principles, Architecture, Financing, Accountability
Designing Ukraine's Recovery in the Spirit of the Marshall Plan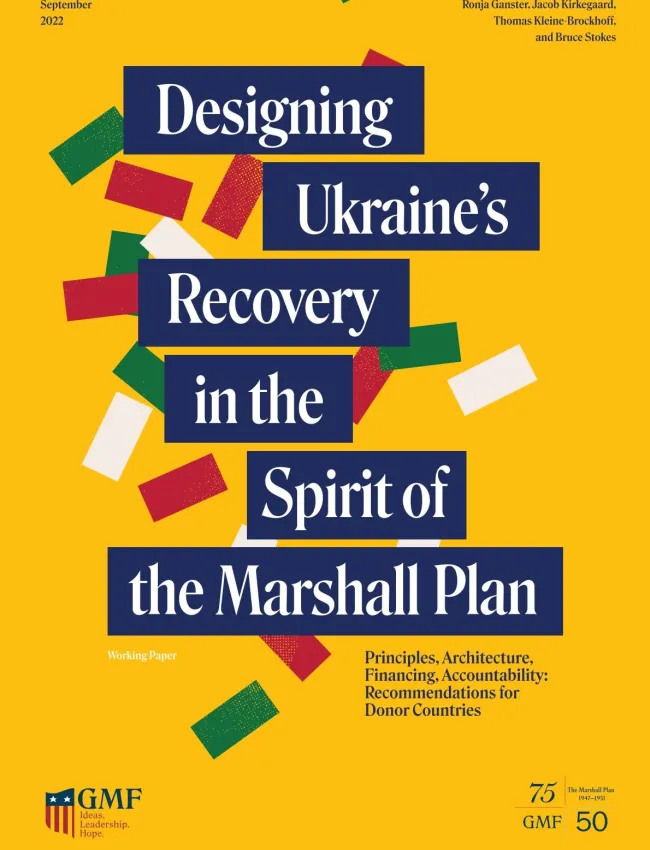 Centre for Economic Strategy
About this event
The German Marshall Fund of the United States (GMF) and the Centre for Economic Strategy (CES) cordially invite you to the virtual launch and discussion of the GMF study: Designing Ukraine's Recovery in the Spirit of the Marshall Plan.
President Vladimir Putin's neo-imperial war to annihilate Ukraine cries out for a creative and ambitious response by the global community of democracies. Ukraine will need lots of help to rebuild and an expansive international recovery effort should be mounted in the spirit of the Marshall Plan.
In preparation of the international conference on the recovery of Ukraine that will take place in Berlin on October 25, GMF has published a new study which proposes ways to solve some of the thorniest questions that Ukraine's allies are debating when it comes to recovery aid: When should reconstruction start? Who should lead the international effort? Who should pay for it? And how can corruption be minimized?
The presentation of the paper by GMF and commentary will be followed by a panel discussion and Q&A with the speakers in which two additional authors of the study – Jacob Kirkegaard, Senior Fellow and Bruce Stokes, Visiting Senior Fellow – will participate as well. The event will take place in English with live translation to Ukrainian.