Paris
The leading think tank in France on transatlantic relations, French and US foreign policy, and European affairs and geopolitics. We are an essential forum for policymakers, business leaders, experts, and young professionals.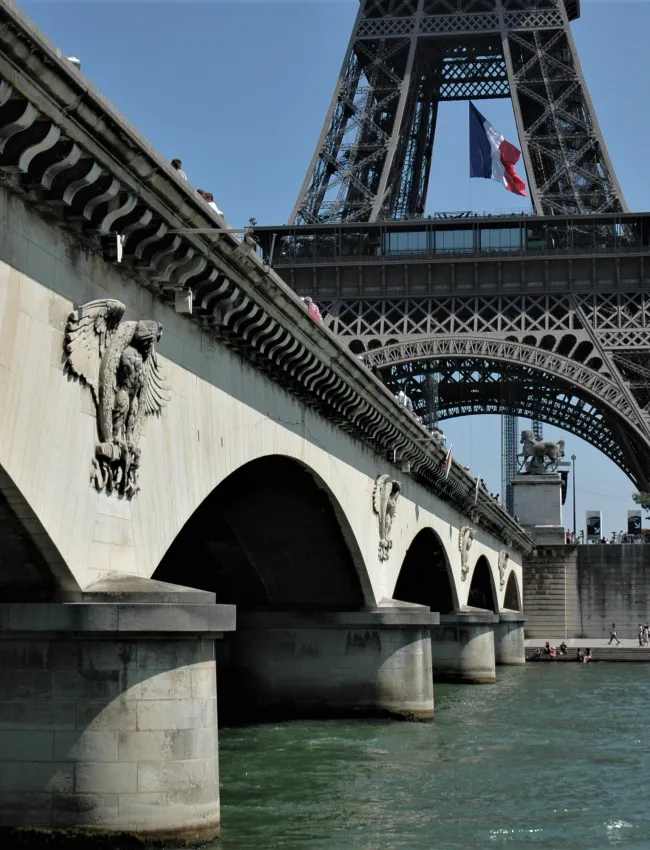 GMF's Paris office is the only transatlantic think tank in France, a vital player driving the policy discourse through forward-looking, independent, and comparative analysis and convening, with a focus on risk analysis and anticipation.  
Our office convenes high-level events, both public and private, and conducts policy research with practical recommendations on seven key issues: 
US foreign policy and transatlantic relations 
French foreign policy and European affairs
Security and defense
Relations with China and the geopolitics of Asia
Global governance and trade 
Innovation and technology
Inclusive leadership  
Our activities are supported by French, European and US institutional and corporate partners. The Paris Business Alliance allows companies to become members and partners of GMF and benefit from GMF's expertise and networking opportunities, bringing the private sector into the essential transatlantic conversations of our moment. 
Business Alliance
Created in 2018, the Business Alliance is a membership program allowing French companies to access a selection of activities designed to provide a high-level discussion platform to foster understanding of European and US perspectives on emerging strategic issues, to anticipate potential tensions between transatlantic players, and to highlight existing synergies and areas of convergence and cooperation. The details of the partnership are defined in collaboration with the company to offer a range of deliverables tailored for a particular activity sector. Some of our current and past partners include Airbus, BNP Paribas, Air Liquide, Michelin, Valeo, AXA.
Transatlantic Periscope
The Transatlantic Periscope is a public-facing dashboard that tracks the relationships between the United States and the 27 countries of the European Union and the United Kingdom. It also highlights how the transatlantic partners work together on the issues that are defining the new international order. The goal is to establish this platform as THE destinations for those keen on capturing the pulse of the transatlantic alliance. This interactive and dynamic tool has been created by the Bertelsmann Foundation and New York University's GovLab. GMF Paris is the French partner in the project and provides the expertise on US-France relations.