Press
Read the latest news and commentary from the German Marshall Fund.
For press inquiries, please contact us by email at
[email protected]
Or contact Angelina Sutalo (Europe), Senior Press Officer, at +32 486 514 479 or
[email protected]
and Irvin McCullough (United States), Press Officer, at 202-876-6605 or
[email protected]
Search
"

As Ukraine's counteroffensive against Russian forces gets underway, the country's allies must now help plot a separate counteroffensive — one that will be needed to beat another longtime nemesis of the Ukrainian people: oligarchs and grand corruption. "
"

Russia has used the grain deal as a bargaining chip to hold over the heads of Ukrainians but also international negotiators... Russia doesn't deserve a medal for creating a war, carrying out war crimes, and causing global instability that caused this food crisis in the first place."
Image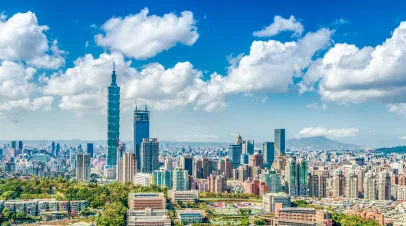 "Ukraine today, Taiwan tomorrow." The slogan spread through Taiwanese social media immediately after last year's Russian invasion of Ukraine. Although...
"

There hasn't been a question yet on what kind of significant things China could be asked to do, because previously Russia didn't need to resupply. But they are hitting that juncture. How long is China willing to say to Russia it will not do it?"
"

Beijing claims to support Ukraine's sovereignty, but it has not criticised Russia's annexations of Ukrainian territory."
Image