Berlin
Germany's hub for understanding America and promoting transatlantic cooperation.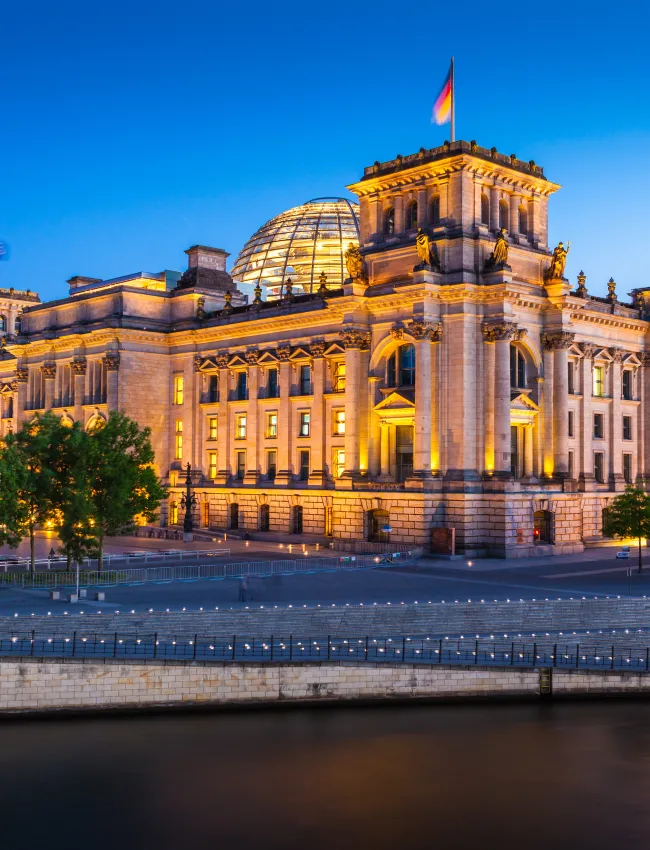 GMF's Berlin office embodies the history of its home city and the spirit of the Marshall Plan. The partnership between the United States and Germany has been at the forefront of GMF's work in Germany since we established our first permanent European office in Bonn, West Germany in 1980. The office moved to Berlin following the reunification of Germany, becoming a hub for projects in Central and Eastern Europe. An office built on critical thinking and sharp observation, our experts provide acute analysis on political and social trends in the United States and examine Germany's role in the world. GMF Berlin promotes transatlantic cooperation by deepening understanding of the nuanced political environments on both sides of the Atlantic.
In addition, GMF Berlin hosts experts and programs providing a transatlantic context to regions such as Central and Eastern Europe and Asia, especially China. The topics covered range from EU integration and enlargement to immigration and integration or technology and innovation.
The Berlin office engages a broad spectrum of the public from leaders in politics, business, media, academia, peer organizations, and civil society to young professionals. To this end, the Berlin office coordinates a wealth of activities including hosting events and speakers; featuring in-house fellows who conduct research, write, and speak on important transatlantic issues; convening conferences, seminars, and workshops; and coordinating signature GMF programs. GMF Berlin continues to support nascent or developing civil societies in neighboring countries and beyond in the form of trusts, including the Fund for Belarus Democracy. Programs that span the organization are also present in Berlin, among them are GMF's Leadership Programs, GMF Cities, as well as the Asia program.